Meet the Staff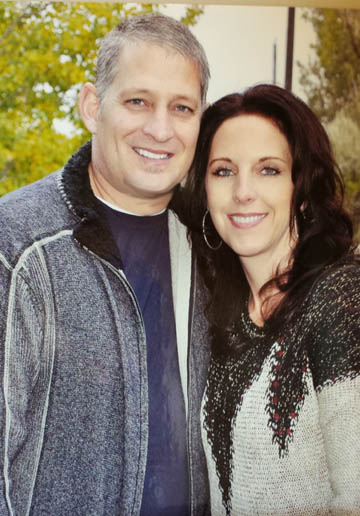 Dr. Brent Adams:
Dr. Adams was born in Mesa, AZ, then moved to St. George, UT as a young boy. After graduating from high school, he worked for a plumbing company for a few years before serving a mission in South America for his church. Upon returning from the mission, he worked full-time in the plumbing field and was a full-time student at Dixie College, where he received his associate degree. In 1993, he married his beautiful wife, Stephanie Nelson, and they moved to Las Vegas, NV.
While in Las Vegas, Dr. Adams continued to work in the plumbing field while Stephanie attended hygiene school. Returning to St. George in 1995, he attended Southern Utah University, where he earned his bachelor's degree. After graduation, they moved their family back to Las Vegas so he could begin dental school. Dr. Adams earned his DMD in 2006. In June of that year, they moved to Mountain Home, ID, where he practiced for two years before building his new office in north Nampa.
Dr. Adams enjoys hunting, camping, fishing, riding dirt bikes, working on cars, and all sports. He and his wife have four children: Lyndsie, Riley, Jessica, and Garrett. He loves spending time with his family, and participates in his church callings and scouts. He loves people, and enjoys getting to know them. He loves dentistry, and takes pride in being able to help others.
Dr. Nate Harward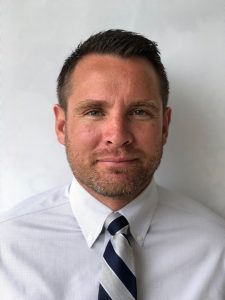 Dr. Harward was born in Iowa City and raised in Sandy Utah. He has 6 siblings and fits right in the middle. He grew up playing baseball and enjoying the outdoors. He and his wife Kortney are high school sweethearts who then married in 2008. They now have 4 kids 2 girls and 2 boys, Grace, Riggins, Maverick, and Millie. They have always had a love for Boise and are excited for the opportunity be a part of the community and raise their family here. Dr. Harward received his bachelors degree in Business Management at the University of Utah and then went on to receive his Dental Degree from Roseman University in 2018. Dr. Harward is excited to be a part of the team at Aspen Creek Dental. He has enthusiasm for the dental profession, and is committed to providing each and every patient with the highest quality of care. Dr. Adams and Dr. Harward are not only partners, but they also have a great friendship that goes beyond the office.
In his spare time Dr. Harward enjoys boating with the family, hiking, mountain biking, honey do's, and playing with his kids.
---
Hygienists
Stephanie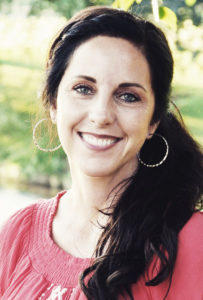 Stephanie's caring personality is a great comfort to our anxious patients. Her experience as a dental hygienist allows her to offer great care to her patients, while helping them get past their concerns. She is also a certified SofTap Permanent Cosmetic Technician. What little free time she has is spent with her husband, Brent, and their four children.
Courtney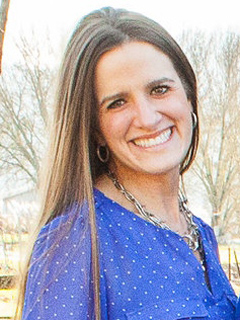 Courtney worked for Dr. Adams in his Mountain Home office several years ago, and was happy to be hired recently in the Nampa office. "I have been a hygienist for 8 years, with two years before that as a dental assistant," Courtney said.  "I really enjoy working with people, and with three children, I like the flexibility of the job too." The Bailey's have a couple acres close to the office, so there is always yard work, gardening and taking care of the chickens.
Natalie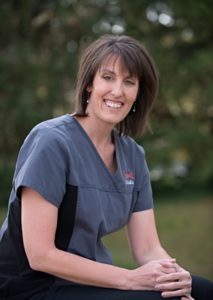 Natalie has recently joined our staff here at Aspen Creek Dental.  Her family lived in Idaho for many years but has spent the last 2 1/2 years in Northern Virginia near Washington DC for her husband's employment.  While they had a great time there seeing many things, they are glad to be back in Idaho and the Treasure Valley among family and friends.  Natalie has enjoyed a career in Dental hygiene for over 27 years and has treasured interacting with patients and staff.  One of the best parts of her job is her opportunity to get to know her patients and help them discover a road to better oral health.  While not at the office she loves spending time with her husband and children.  Her most favorite things are attending her son's basketball games, eating out, and face timing her 2 older girls away at college.  She is excited to get to know more of our patients here at Aspen Creek Dental.
Eszter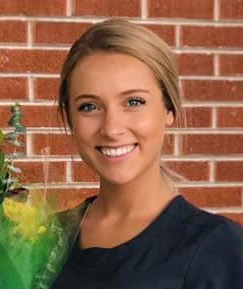 Eszter worked for Aspen Creek Dental for several years as a dental assistant and passed her boards last August. We are happy to have her back as a hygienist. She enjoys working with patients, especially our youngest ones, who need a little extra time.
---
Dental Assistants
Lyndsie is a great addition to our staff. She has been working for us for the last three years and is studying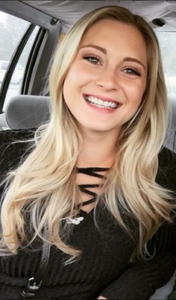 health care. Lyndsie also coaches her sister's high school cheer team and recently got married to Jordan Lee. Jordan runs Churro Bros Foodtruck with his brother Paxson serving Churros and Ice Cream in the Treasure Valley.
Britni has just started training as a dental assistant. She is new to the field and the office, and enjoys learning something new every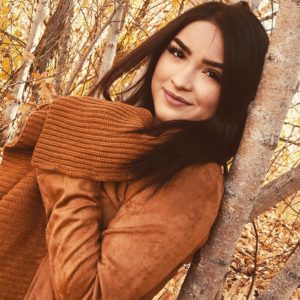 day. She likes getting to know the patients and interact with people of all ages.  Britni is from Texas ad has been in Idaho for two years. She has a very cute 1 ½ year old shihtzu who is the most loyal dog ever. When she's not at the office, Britni also works at a small boutique selling unique clothes. "My favorite thing about my job, is the great people!"
---
Office Staff
Lanette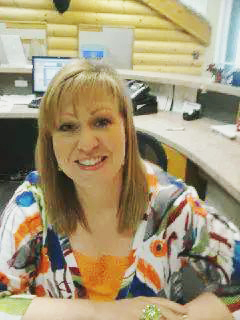 Aspen Creek Dental welcomes Lanette Grover to help manage the front office with a focus on accounts payable and receivable. An Idaho native, Lanette has also lived in New York and Salt Lake City. She has been in the dental field for over 20 years, starting in the front office and then cross training as a dental assistant. Lanette used to teach ballroom dance at the Arthur Murray Dance Studio in Utah and loves all sorts of dance. She calls her taste in music "eclectic" and has many favorite styles. Her two children keep her very busy out of the office but she still finds time for crafts including crocheting and sewing.
Carrie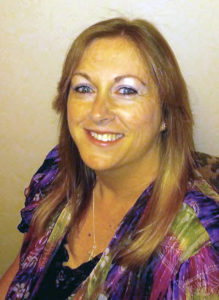 Carrie has been in the dental field for 18 years from front office to office manager to patient specialty services. She loves the location and says, "I feel at home in the office like I'm spending the day with family." She was born in San Francisco, raised in the Bay Area and moved to Nampa in 2003. She has worked in several dental offices in the Treasure Valley and is happy to be at Aspen Creek Dental. "Dr. Adams' office is truly the best I have ever worked in. The staff is caring and friendly, and you feel like family here."
Carrie has two kids and loves spending time with them. They have been exploring Idaho, enjoying floating the river in the summer, camping and family get-togethers.  After being in the Valley for 15 years, they have made a lot of friends who feel like family. "I love the feeling of leaving every day knowing I gave my all. One my favorite things is helping patients understand their insurance and oral health."